Wednesday, March 20, 2019 Next Date
11:50 am - 12:50 pm
St. John's Presbyterian Church, 319 Queen Street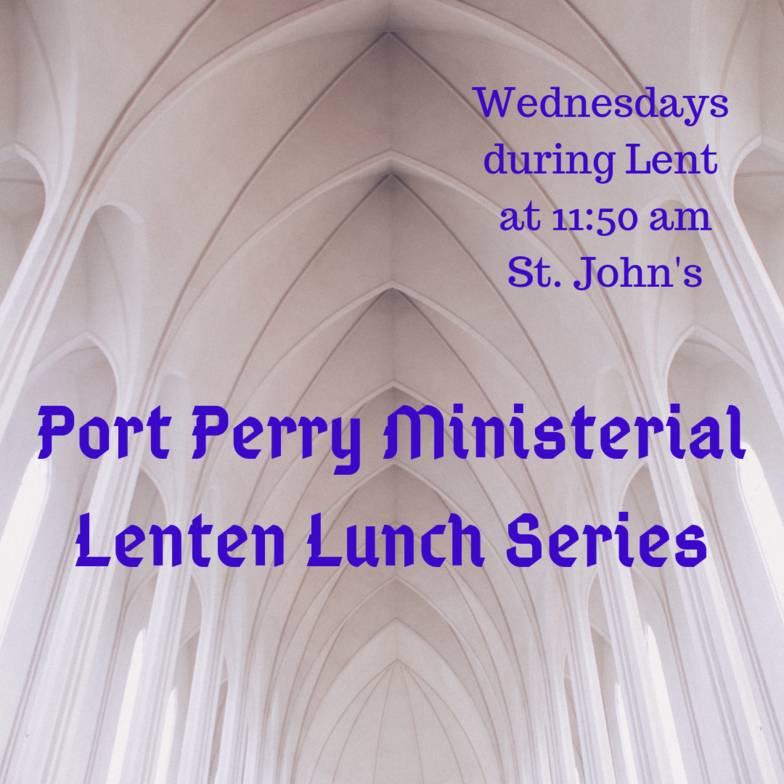 The churches of the Port Perry Ministerial put together a short service and lunch on Wednesdays through Lent. Please join us for a 11:50 am start at St. John's. Ascension will be hosting the service and lunch on April 10th. Speak to Ruthanne if you would like to be involved in helping out.