Wednesday, March 20, 2019 Next Date
7:00 - 8:00 pm
Church of the Ascension, 266 North Street, Port Perry
This event has already occurred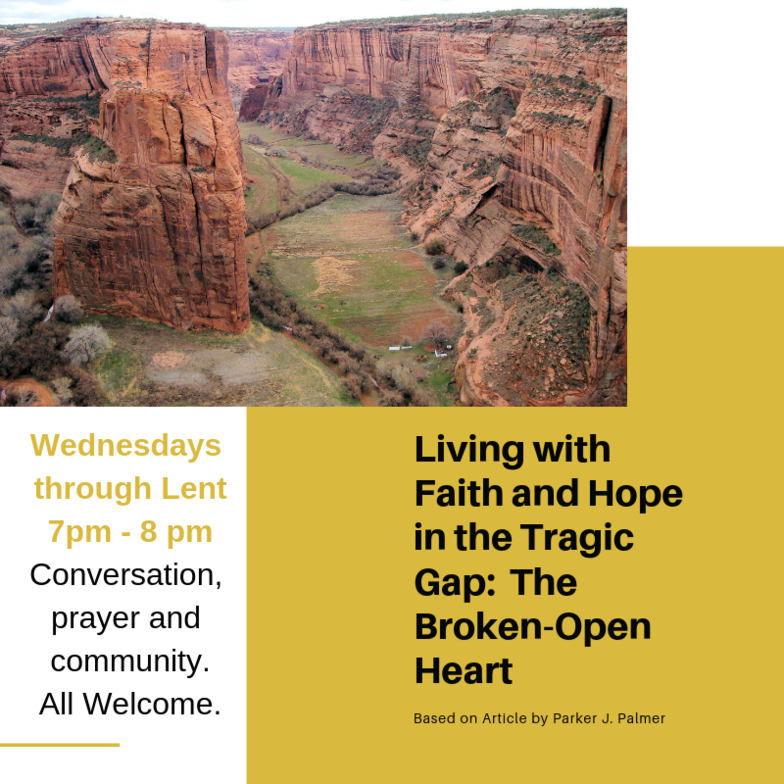 Life often requires us to live in a space that is neither easy nor comfortable - a "tragic gap" of sorts. Instictively we want to get out of those places as fast as we can, or do whatever we can to avoid them in the first place. But such places are what make us human and as Christians, are often what shape us into the people God created us to be.
Be encouraged, strengthened and renewed this Lenten Season by joining others in this conversation and exploring some of the riches of Christian tradition.
Please pick up the article by Parker J. Palmer "The Broken-Open Heart" to read prior to the first meeting. Copies are available through the church office, at the back of the church or by asking Ruthanne for a copy (can be sent digitally too!). The article will be a guide to our conversation, but not the centre point of it.
For more information speak to Ruthanne.